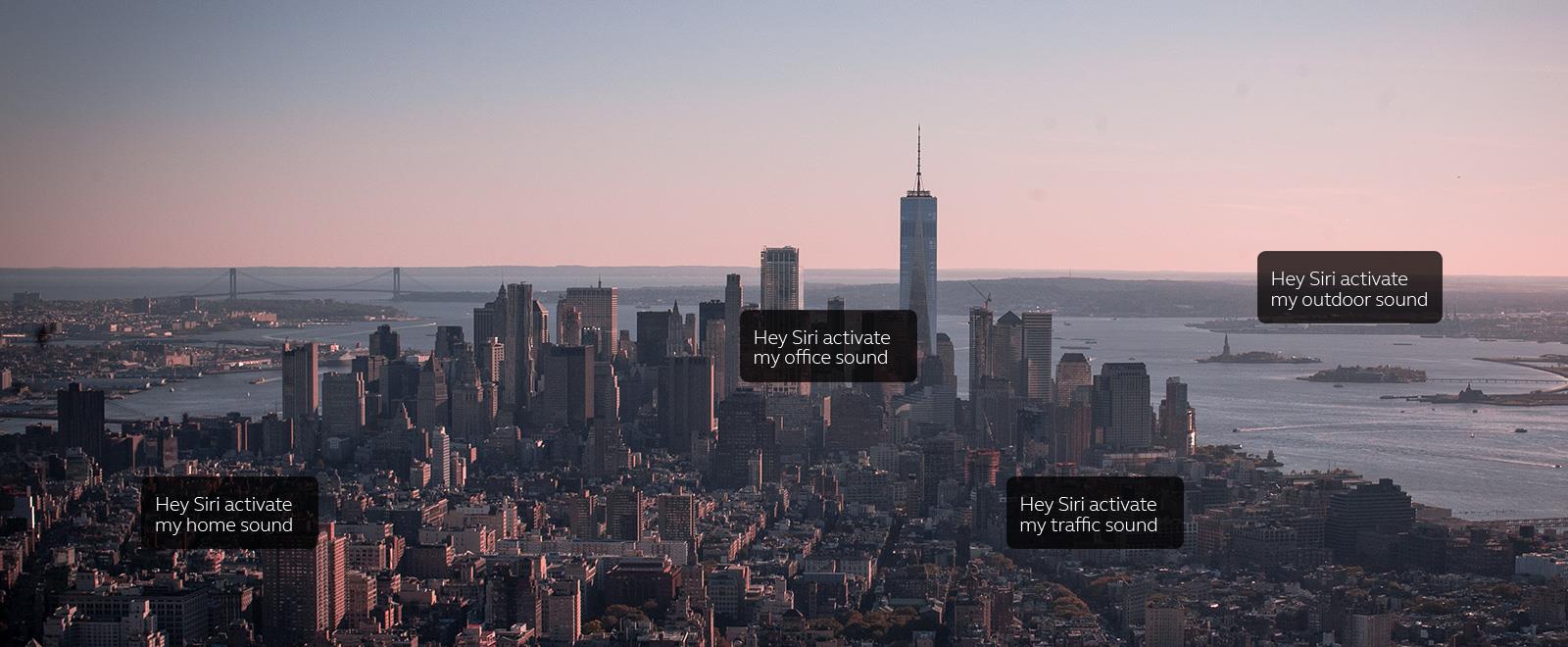 Your hearing always at its best
It is all about your hearing
When technology works intuitively, you barely notice it is there. In the near future, ReSound hearing solutions will be continuously sensing, learning and naturally adapting to changes in your surroundings.

We are launching the world's first hearing solutions that employ artificial intelligence in tandem with Apple's intelligent assistant Siri. A new software release will give you intuitive, personalized adjustments, making sure your hearing experience is always at its best – just like you.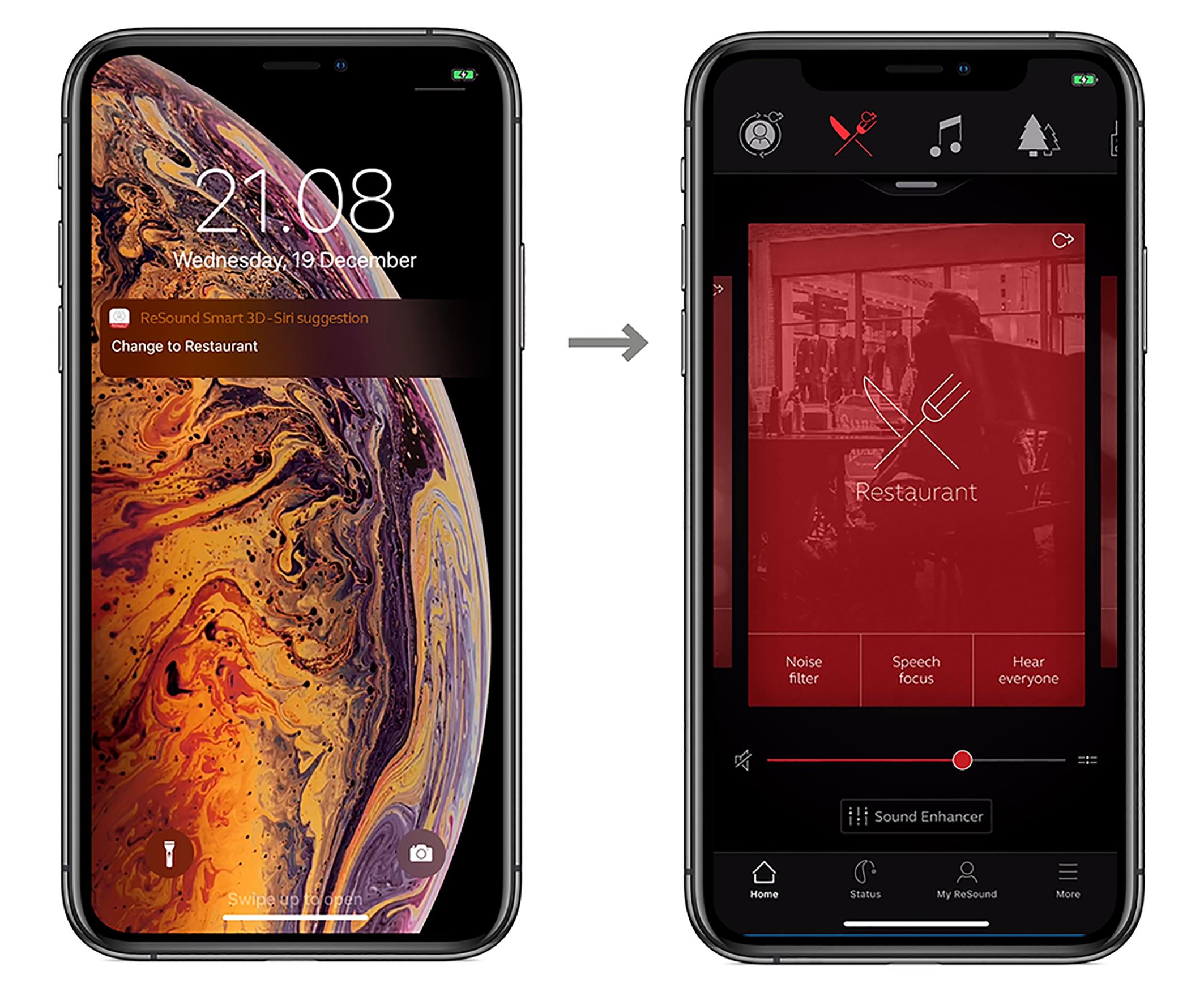 Sound made for you
A new software release will deliver intuitive, personalized adjustments directly to your hearing aids.
The intelligent assistant learns your preferences and gives recommendations based on your activities and environment on your smartphone's lock screen. Just swipe to accept.

For instance, if it senses a restaurant environment, it will recommend an adjustment of the hearing aids for optimal hearing in this environment.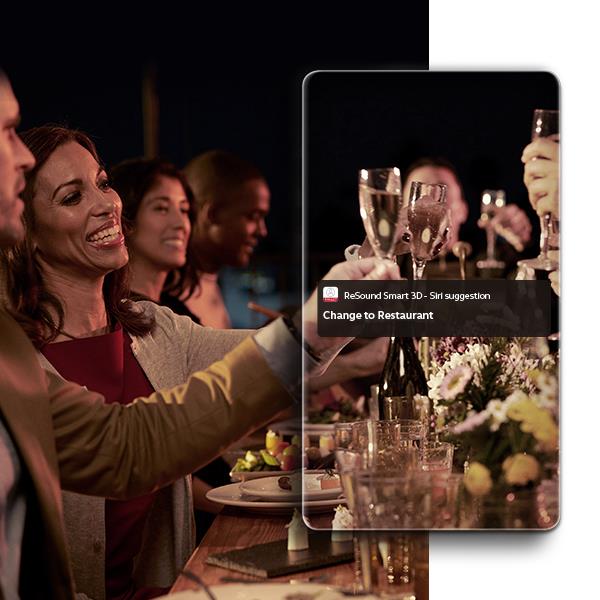 Use voice commands to change sound settings – simply talk to the phone requesting a profile switch, which will be activated instantly.

For example, following the request "change to restaurant", the intelligent assistant activates the "Restaurant Program" in the hearing aids to help improve the hearing experience.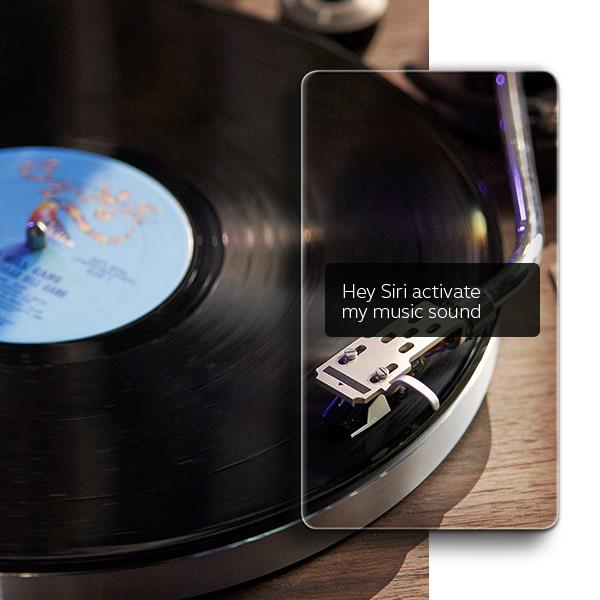 The upgrade will be available for iPhone and iPad. It will appear as an automatic software update to
the ReSound Smart 3D and ReSound Smart apps, which can be downloaded from the App Store.