BALLERUP, Denmark – October 9, 2020 – ReSound, the leading hearing innovation brand, today presents the new Face Mask Program at the European Union of Hearing Aid Acousticians' Digital EUHA Congress 2020. This new hearing aid functionality makes it easier for people who wear hearing aids to communicate with people wearing face masks, which is a new reality for many. High frequencies become attenuated when wearing a mask, thereby making consonants sound muffled. In turn, people with difficulties hearing are no longer able to rely on lipreading, which accounts for 30% of any person's speech recognition1. The new Face Mask Program is one of many recent technological innovations by ReSound to help the hearing community in times of social isolation.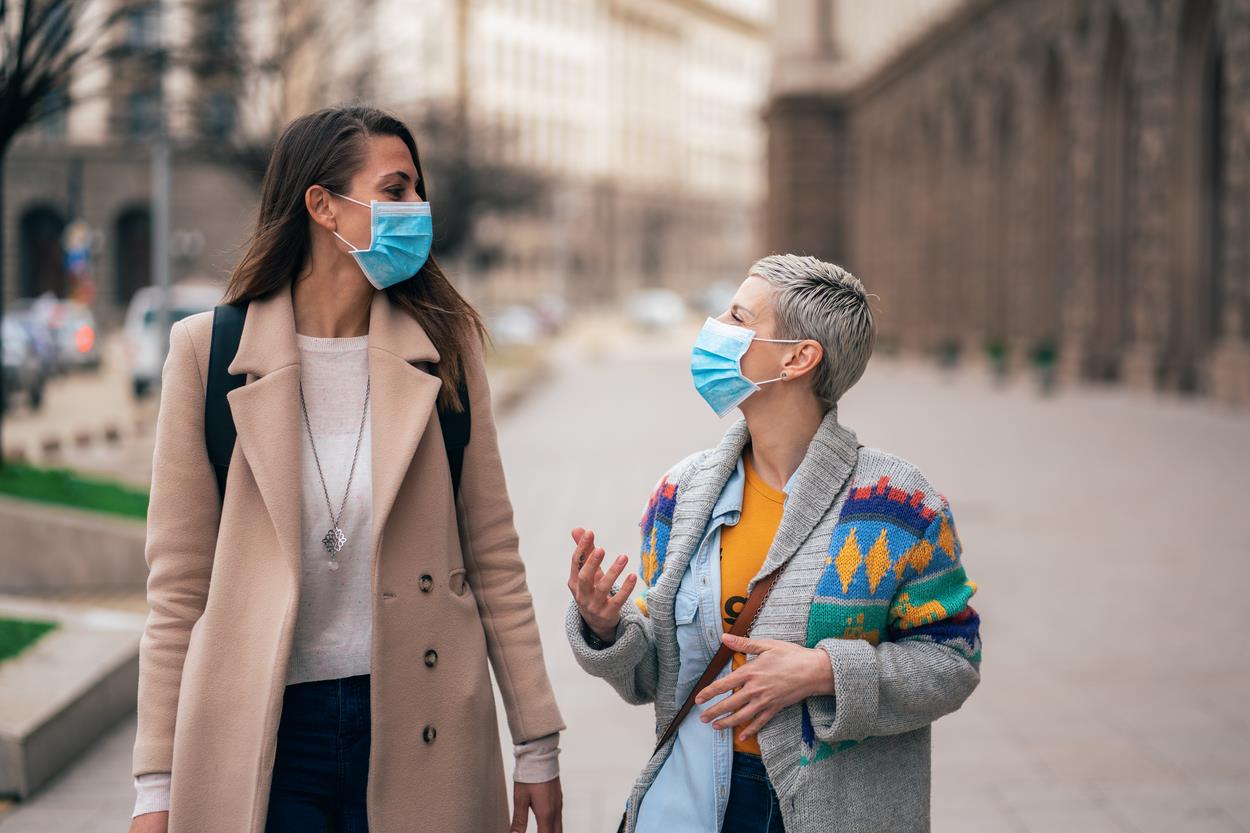 Hearing care professionals can now adjust hearing aid settings to compensate for the sound distortions caused by face masks. The new settings can be installed remotely and conveniently via the award-winning ReSound Assist Live – a cloud-based tele-audiology service that provides support to people from the safety and comfort of home. This technology has proven vital during COVID-19 and is clearly a viable future opportunity for hearing care as adoption of digitalization grows.

People with hearing loss can take advantage of the new Face Mask Program with the recently launched ReSound ONE™ – the most talked about hearing aid of the year and the pinnacle of individualized hearing experiences. Based on ReSound's Organic Hearing philosophy, this new hearing aid technology lets people hear in the most natural way by featuring a new Microphone & Receiver-In-Ear (M&RIE) design. It places a microphone inside the ear canal, enabling people to use the unique shape of their outer ear to collect sound as nature intended for superior sound quality.

Laurel Christensen, Chief Audiology Officer, ReSound, explains: "ReSound wants to help every single individual take care of their hearing, no matter the situation. By doing so, we're also keen to help the industry respond to the needs of users in the most difficult times of this pandemic."

In a year filled with global challenges, ReSound has risen to each test and is continuing its legacy of setting even greater standards and delivering impactful innovations to help people navigate life and the new normal. Another recent example of this happened in September this year. Over 10,000 hearing care professionals enrolled onto the largest ever gathering on hearing aid technology in an interactive, virtual learning environment to learn more about the latest breakthroughs in hearing technology.

Learn more about all the latest ReSound news with a virtual tour of the ReSound booth at the Digital EUHA Congress 2020. Register here for access.


Visit the ReSound Newsroom and read more about how ReSound Assist Live helps hearing care professionals continuously care for people with hearing loss.




For further information, please contact:

Marie Schleimann Nordlund

Head of PR, Media and Communication

Tel: +45 31 26 67 34

Lars Otto Andersen-Lange

Head of External Relations & Global Public Affairs

Tel: +45 45 75 02 55

About ReSound

ReSound hearing aids, available from leading hearing care professionals, continue to set worldwide standards for quality and intuitive technology to help people with hearing loss communicate better than ever before. ReSound was the first hearing aid brand to be Made for iPhone, bringing direct streaming from hearing aids into the iPhone era. It also pioneered the development of 2.4 GHz wireless technology and made it possible to receive advanced at-home hearing care during COVID-19. The introduction of this new class of hearing technology with ReSound ONE demonstrates that ReSound is the undisputed innovation leader putting people with hearing loss at the center.

© 2020 GN Hearing A/S. All rights reserved. ReSound is a trademark of GN Hearing A/S.

1. T Hnath-Chisolm, L Hanin, L Kishon-Rabin (Dec 1988). Voice Fundamental Frequency as an Auditory Supplement.