From March 2019
New intuitive design

The redesigned ReSound Smart app, now has an easy, intuitive navigation with one-tap access to most important app menus such as program change, favourites and quickly adjusting sound enhancer settings via quick buttons on the home screen.

The functionality of the app remains the same. Just accept the update of the app on your smart phone and follow the instructions and you will experience the new ReSound Smart app.

The compatibility for the redesigned app remains unchanged.
Learn more about compatibility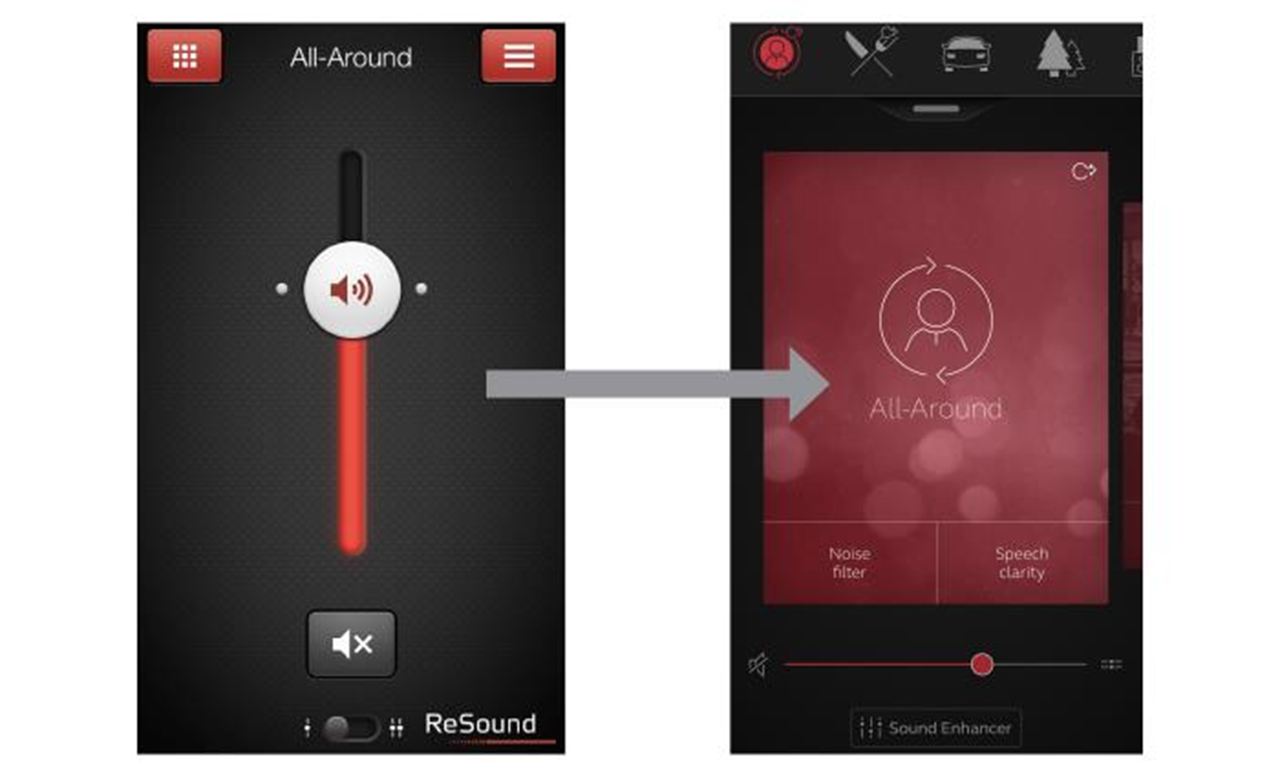 Access everything you need from the start screen
One-tap access to everything you need for a quick adjustment. Never miss an opportunity to be fully engaged in the world around you. Activate your favourite programmes, adjust the volume or access Sound Enhancer on the go, directly from your app's main screen.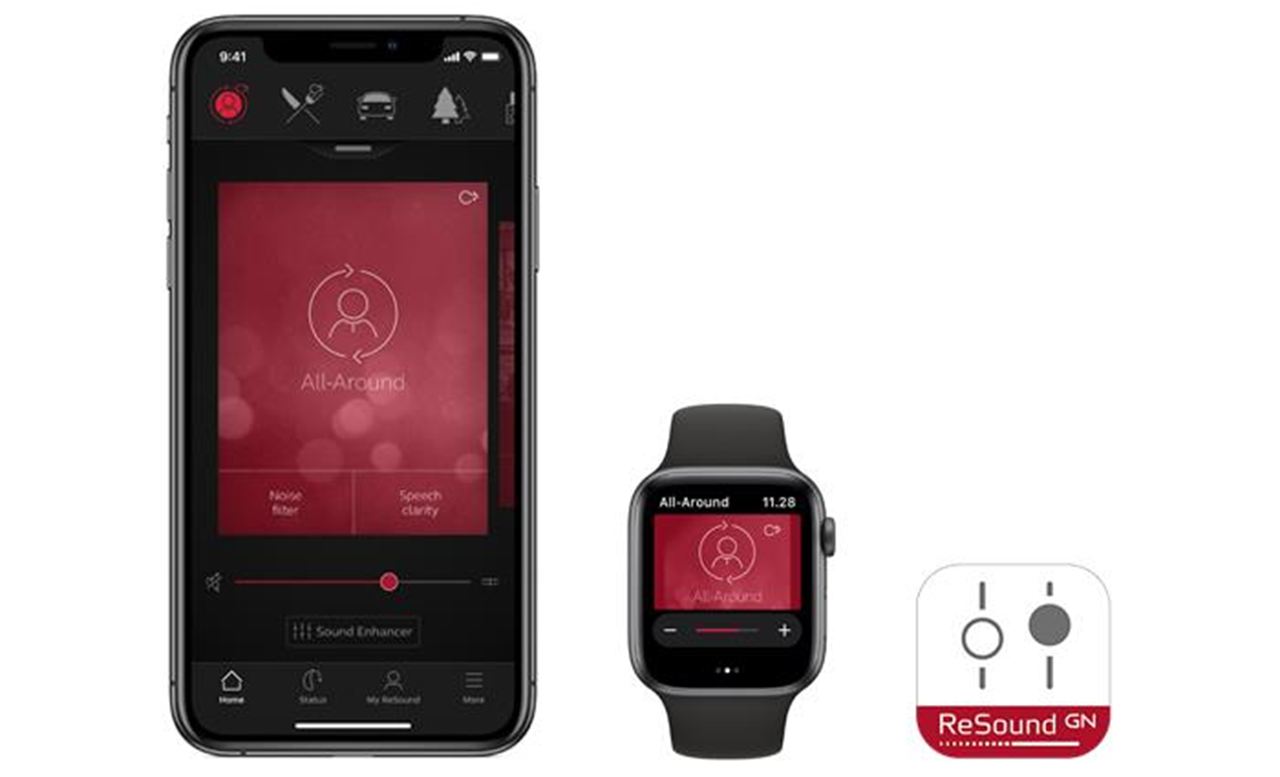 Soothing relief from tinnitus
The soothing background sounds in the ReSound Relief app can now be controlled separately from the hearing aid microphone, so you can easily adjust the volume of a wide range of white noise and nature sounds.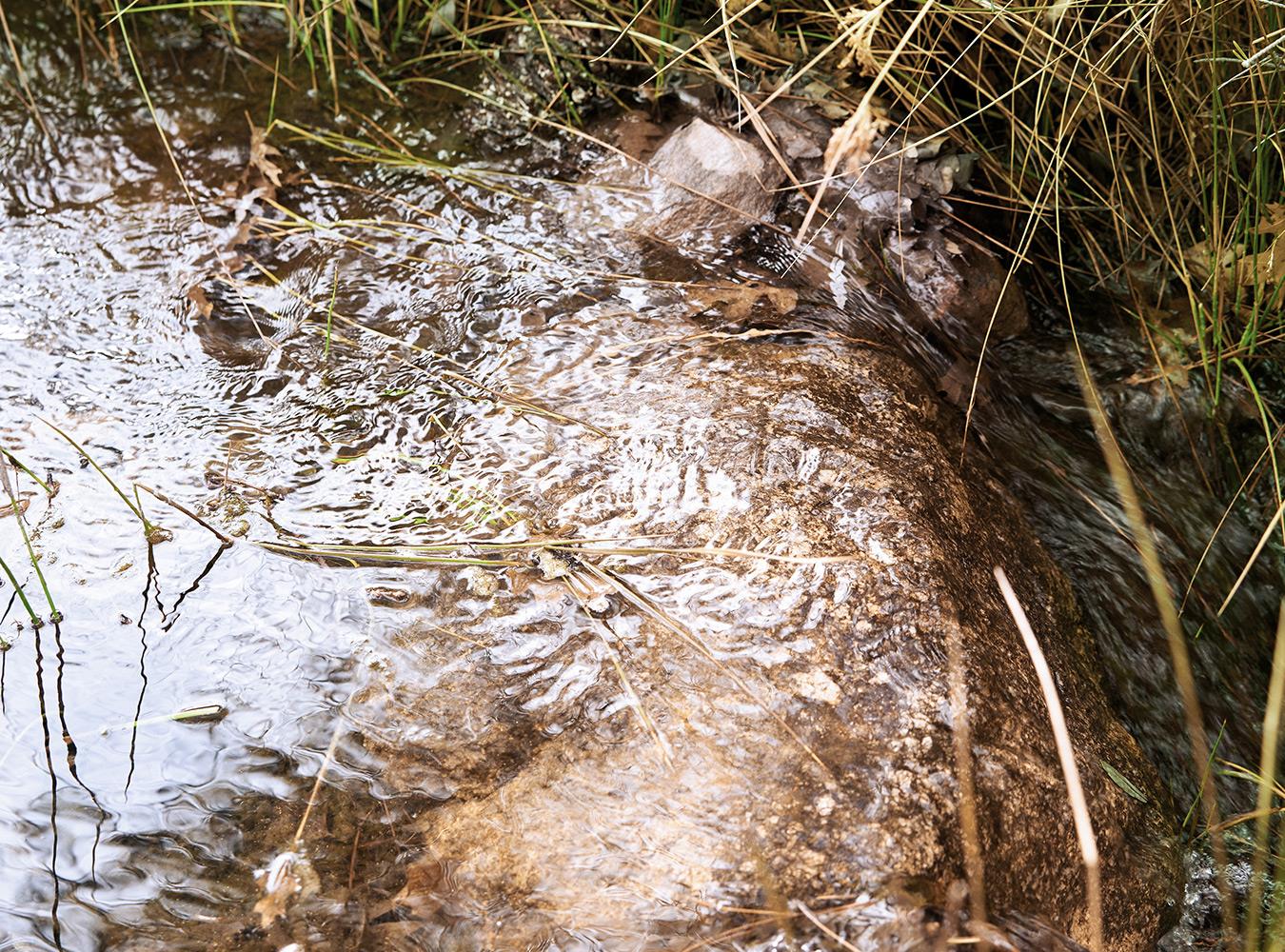 How can ReSound make you feel more connected?
A hearing care professional can assist you with finding the digital hearing aids and accessories that let you connect, interact, and engage with your world.
Find a hearing care professional