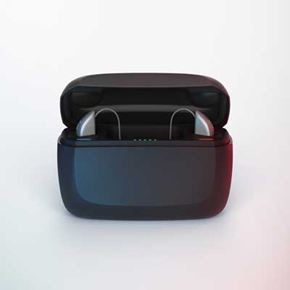 BALLERUP, Denmark – November 16th, 2022 -GN today announced that it has been crowned CES® 2023 Innovation Awards Honoree for three of its leading technologies. ReSound OMNIA™/Beltone Achieve™, Custom made by ReSound™/Beltone Imagine Custom™ rechargeable hearing aids and Jabra Enhance Plus™ were each recognized by the CES Innovation Awards program. This year's program received a record high number of over 2,100 submissions. The announcement was made ahead of CES 2023 which is taking place from 5-8th January 2023 in Las Vegas, NV.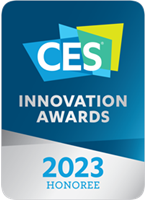 The CES Innovation Awards program, owned and produced by the Consumer Technology Association (CTA)®, is an annual competition honoring outstanding design and engineering in 28 consumer technology product categories. An elite panel of industry expert judges, including members of the media, designers, engineers and more, reviewed submissions based on innovation, engineering and functionality, aesthetic and design.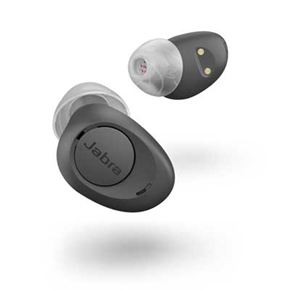 Gitte Aabo, CEO of GN Hearing said, "We are honored to receive these awards. GN is committed to helping the 50 million+ Americans who need hearing care. In 2022 we introduced Jabra Enhance Plus, new over-the-counter hearing enhancement earbuds, while continuing to innovate our prescription-grade solutions. It is fabulous to see each of these solutions recognized by the prestigious CES Innovation Awards program."

The CES 2023 Innovation Awards honorees, including product descriptions and photos, can be found on the CES Innovation Awards website. More will be revealed in January.

For further information, please contact:


Press and the media

Marie Schleimann Nordlund
Director of PR and Communication
Tel: +45 31 26 37 34

Steen Frentz Laursen
Vice President Corporate Communications
Tel: +45 45 75 07 21

NOTES TO EDITORS
About GN Group
The GN Group enables people to Hear More, Do More and Be More through its intelligent hearing, audio and video collaboration solutions. Inspired by people and driven by our innovation leadership, we leverage technological synergies between our hearing and audio divisions to deliver unique and increasingly individualized user experiences in our products and solutions.

150 years ago, GN was founded with a truly innovative and global mindset. Today, we honor that legacy with world-leading expertise in the human ear, sound and video processing, wireless technology, miniaturization and collaborations with leading technology partners. GN's solutions are marketed by the brands ReSound, Beltone, Interton, Jabra, BlueParrott, SteelSeries and FalCom in 100 countries. Founded in 1869, the GN Group employs 8,000 people and is listed on Nasdaq Copenhagen (GN.CO). Visit GN.com and connect with us on LinkedIn and Facebook.

© 2022 GN Hearing A/S. All rights reserved. ReSound is a trademark of GN Hearing A/S. Beltone is a trademark of GN Hearing Care Corporation. Apple, the Apple logo, iPhone, iPad, and iPod touch are trademarks of Apple Inc., registered in the U.S. and other countries. Android is a trademark of Google LLC.